With simple structure, outstanding centring function, centring bracket can efectively corect conveyor beit unningdeviation, reduce damage to belt's edge, and increase service life of blt.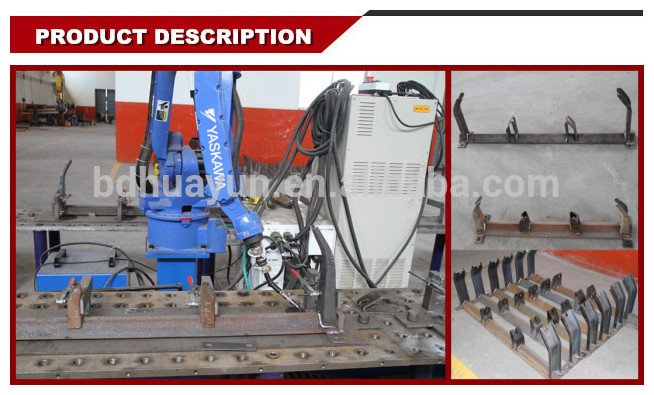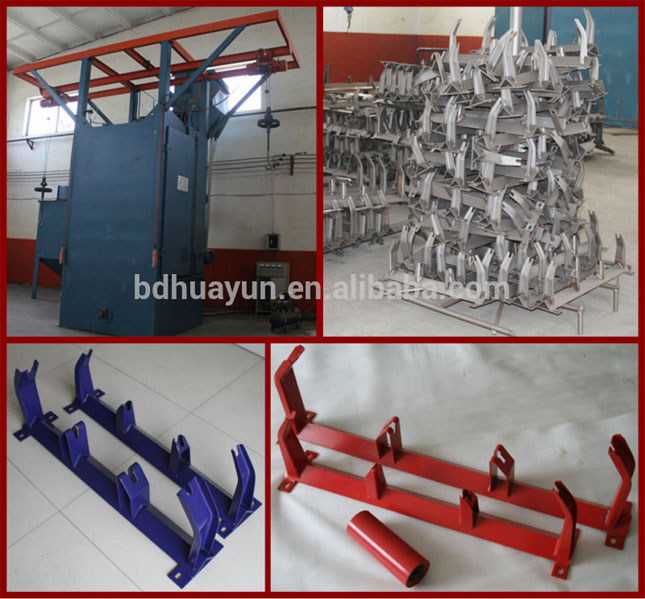 1.It is used to support the roller.
2.Electrostatic spraying, Hot dip galvanized, rust resistance
3.Roller frame is an important component of a machine.
4.According to different requirements of customers.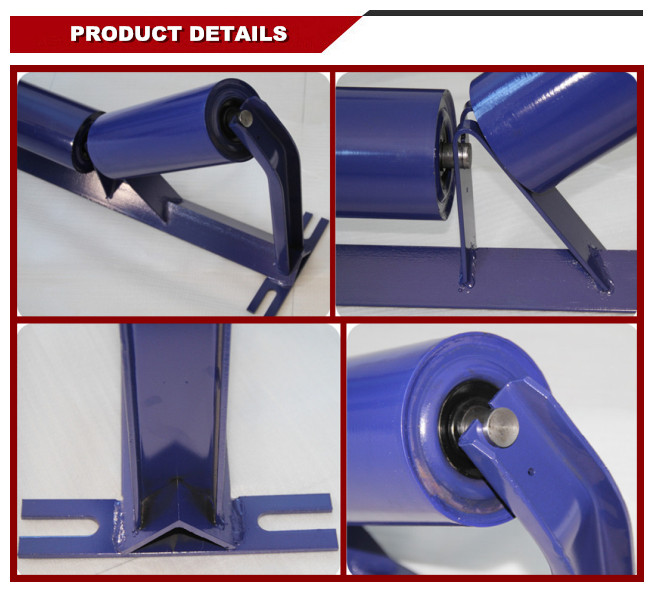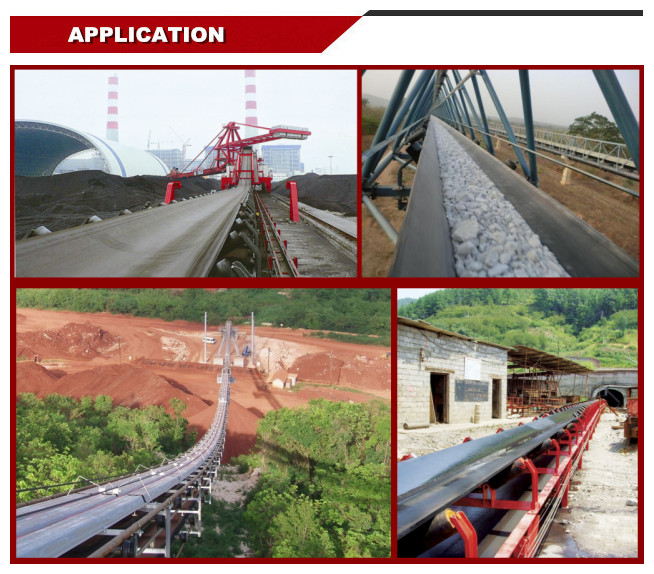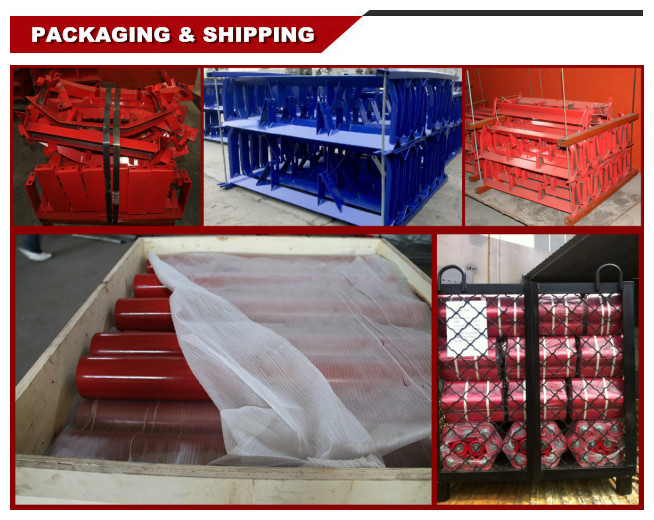 Huayun Advantages:
Baoding Huayun is equipped with the most advanced machinery. The staff there uses strict quality control methods to guarantee the wonderful quality of all our products, not only the conveyor rollers. We have established an excellent service team, and the team has years of international trading experience. The manufacturing department uses high quality materials to produce the best products from the very beginning. Our company has passed the certification of BV, in addition to the fine technique we adopt, we can continuously bring new products to the market.
Company Information:
Baoding Huayun Conveyor Machinery Co., Ltd. is a company specializing in manufacturing and trading of conveyor roller, conveyor belt, conveyor pulley, conveyor idler bracket and other related products. Our products are widely applied in the field of mine, port, electrical power, metallurgy and construction materials. The team of Huayun has years of experience in the industry and understands the needs of the customers. Supported by our strong technical ability and effective management, Huayun keeps improving the performance of all our products. Our products have passed both national and international standards, as well as strict quality control procedures.
FAQ:
1.What is the business of your company?
The company Baoding Huayun is specializing in designing and manufacturing of conveyor roller, conveyor pulley, conveyor idler, conveyor idler bracket and conveyor. Our company has dedicated to the industry for 16 years.
2.What is the advantage of Huayun compared to other companies in the industry?
Since the R&D team and manufacturing team all possesses years of experience, Huayun can provide superior service to our customers across the globe. We offer the products at very competitive price.
3.What is the price policy of your company?
In our company, the price is different according to the quantity of your order, the more the cheaper. For more detailed information, you can contact our customer service representatives. The professional team will offer you 24/7 service.
4.What are the features of the services your company offered?
Based on the wide range of our products, Huanyun can offer first-class one-stop sourcing service. It will improve your efficiency significantly and be more economical. Since we generally ship products in large quantity, the cost of the freight can be lowered and this benefits our customers a lot. Huayun can also provide overseas installation service for our large-scale belt conveyor to our customers.
5.What are the trade terms of your company?
Huayun accepts the payment of T/T and L/C, and the MOQ (Minimum Order Quantity) of conveyor rollers is 50 pieces.